"It tasted somehow like orange and green and dizzyingly sweet, but like Birdie had said, not too sweet. The taste was so rich it made her lips pulse. It was different on different parts of her tongue—the tartness hit the tip, the sweetness tingled at the sides and at the back."
Jodi Lynn Anderson, Peaches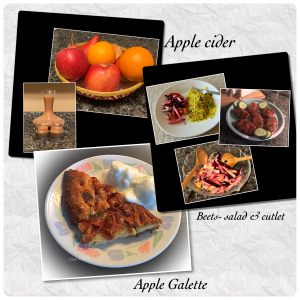 Hardly had I gotten over the summery peaches and trying out lemonade which had quenched my thirst in the hot months; then, it's soon time for the apples and beets and pumpkins making their way in.
Experimenting with peaches was  new and just felt right. As after having gotten a nice box of, it, I was wondering "how exactly are we going to finish them?" About 4-5 peaches were chopped up and put in the blender along with some sugar, salt and freshly squeezed juice from about 4 limes and a little water. This pulp was then used as and when required with a glass of water & ice added to it as a refreshing drink. Loved the colour and the taste and the cooling effect it had on my senses.
The peach relish took me to another level as I enjoyed the heat from the ginger and red chili powder. It was wonderful to have it on the sides with our chapati and veggie on sides or just lathered up on a toasted buttered bread slice.
Now the colours of autumn seem to have taken over with yellows, reds, maroons and browns, and the markets full of apples, beets, pumpkins, and pears.
"I realized very early the power of food to evoke memory, to bring people together, to transport you to other places, and I wanted to be a part of that," quoting José Andrés Puerta, a Spanish chef. Seeing beets transported me back to my childhood and to the train journeys with kids back home. On such journeys we would get bread cutlet. This patty or cutlet as it is called back home is made with beetroot, carrots, boiled potatoes, peas, add in whatever is available. To this boiled and mashed mixture goes in spices like chili, salt, chat masala, that is a readily available tangy spice mixture and ofcourse not to forget some ground ginger too. Then these patties are rolled in semolina flour or breadcrumbs and sautéed in the pan over oil or deep fried. Eaten by themselves with mint chutney or as a filler in a sandwich or burger works well too.
Next in line, boiled beets chopped along with apples, radish, cabbage and cheese with lime, salt and pepper dressing gives a right amount of colour and crunch to my lunch of rice or poha. I have also enjoyed raitas with boiled grated beets in yoghurt with salt and pepper or finely chopped green chili added to it.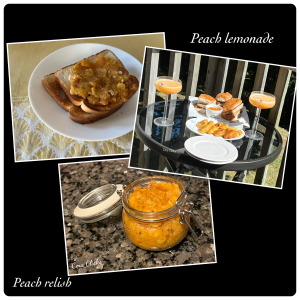 As I looked at our eating patterns, I realized nature teaches us so much. With changing seasons, we have different fruits and vegetables and hence the variety is so much. The best part is we have learnt to cook some different dishes and enjoy them merging in with our cuisine. I must say it's so seamless that sometimes it makes me wonder as to why I never thought of it earlier.
For example, having enjoyed apples in Phirni or kheer (rice pudding) or simply in a fruit salad with bananas and orange segments with coarsely crushed nuts I enjoyed apple galette, a recipe forwarded by a friend at Vaasa with the vanilla ice-cream. The warm, just out of the oven, slice tasted absolutely delicious with a scoop of cold ice-cream. Just the right fare when the weather is a tad too warm with slight chill creeping in. And the colours too blending in well right from outdoors to indoors.
We have always enjoyed freshly made apple, carrot juice spiced with ginger in our breakfast so when we heard of apple cider here in Burlington, it took me a while to really decide to go for it. A friend brought in freshly farm-made cider to taste. It took me back to the glögi glass. After having tasted it, obviously it was time to experiment with it in our kitchen. Got some chopped apples, added in orange segments, this time added in some chopped pear, some ginger, cinnamon, star anise and cloves along with water and some maple juice into the instant pot. After boiling it, mashed it up in the blender. The cider was awesome with just the right amount of heat from the ginger and clove. The pulp is stored in the fridge and as when needed, it's nice to add some water to it and warm it up and enjoy in the evenings, reminiscing and retrospecting our life's journey this far. And I endorse it here as just the right fare for these autumn evenings.
Engineer by education, passionate photographer & food enthusiast from India, presently based at
Burlington, Canada is happy to contribute this column which combines her love of food & photography.
Seema Ganoo